Videos
"SANDY" Loggerhead Nesting 06/08/16
our thanks to our Patrol Volunteer Ximena Zornosa for the incredible video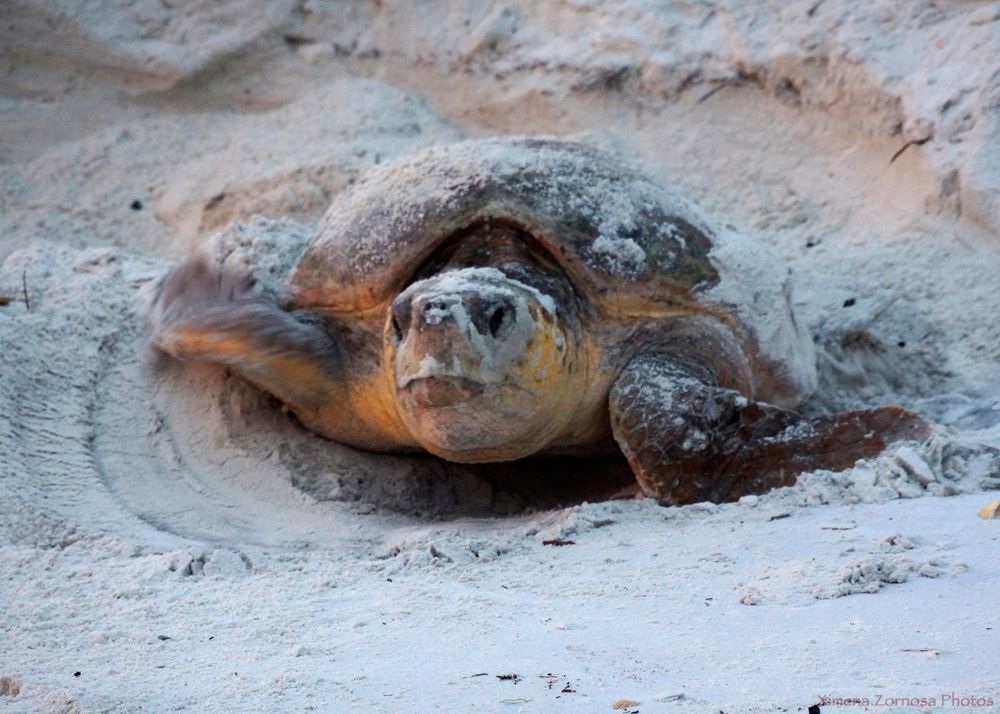 Yes, it was that exciting!
The little guy was buried in a [mostly] hatched nest – all his/her nest-mates had already left for the open ocean. After so many days the Turtle Patrol must evaluate the nest to count the hatched eggs, to include those that didn't make it (perished in place, etc).
Sometimes you find one that got left behind in the mad rush.
If you watch this closely you'll see the progression from, basically:
Being buried alive
Orienting itself to the nearby water/ocean
Making a dash for the sea