Support Us Through Your Donation
Help Us Build Our
Forgotten Coast Sea Turtle Center
Your funding will go towards public education of this valuable resource.
Click to Donate to the Forgotten Coast Sea Turtle Center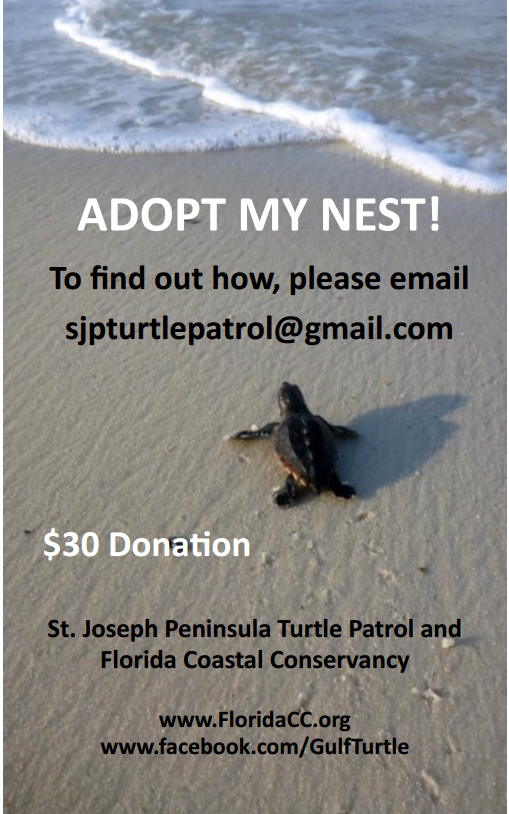 Searching for a way to help our nesting Sea Turtles? How about adopting a Nest?
For a $30 donation an individual or business can "Adopt-a-Nest" to help our local sea turtle conservation program.
The adoption will include:
1. A posted sign on the nest with your message.
2. A Certificate of Adoption and picture of your nest sent to you.
3. Your Nest and message posted on our Facebook and Website
4. You will receive an end-of-season report on nesting and hatching activity.
(please allow up to 3 weeks for processing after payment)
Funds will be used for sea turtle outreach and education programs.
>>CLICK HERE to see the 2015 Adopted Nests<<
For more information in adopting a nest, or volunteering with the St. Joseph Peninsula Turtle Patrol,
contact Jessica Swindall at sjpturtlepatrol@gmail.com.